Whether you've just signed up for your first marathon or you're a seasoned regular, buying new running shoes is a time to indulge, safe in the knowledge that you're going to clock hundreds of kilometers in them.
But it's also a time of potential pitfalls: there is no such thing as the perfect running shoe. There are so many factors that come into play — your weight, your running style, the shape of your feet, the focus of your training — that no one shoe could ever work for everybody.
That said, with a little bit of prior research and knowledge, you can make sure that you pick the right shoe for you and your training needs. Below we divide up on the basis of the type of training for which they're best suited.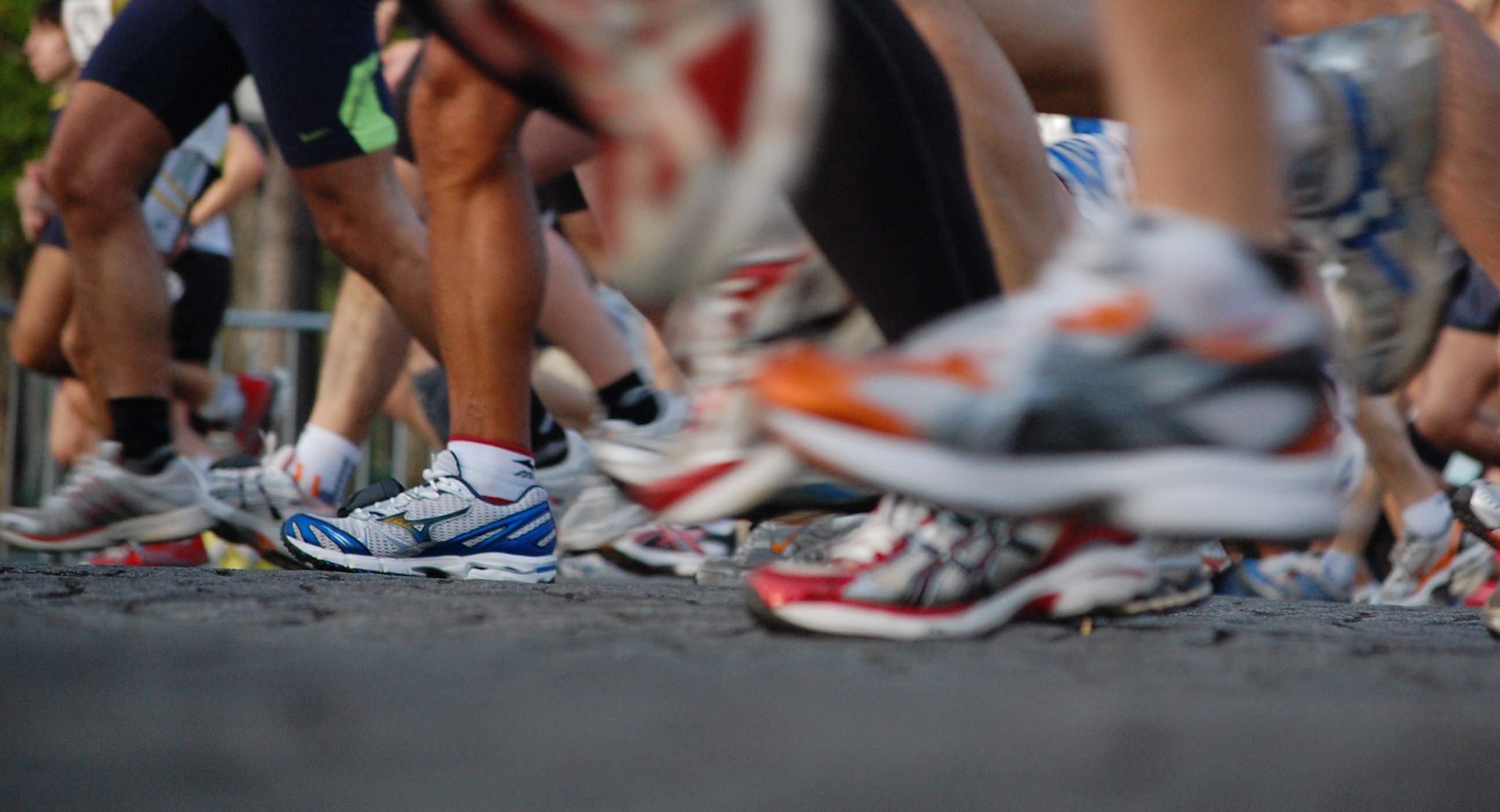 Preparing for running a Marathon
The average marathon runner logs approximately 800 km in a typical 16-week training program, prior to the race itself (though it's not unheard of for the elite to approach or even go beyond 3500-4000 km in the same timeframe). The average running shoe will last between 600-900 km before they wear down to the extent that you run the risk of injury. That means you need at least two pairs of running shoes for each marathon, because even if one pair sees you through the entire training cycle, the last thing you'll then want to do is run the 42km in the same battered shoes.
The lesson of this story is not that running less leads to better marathon outcomes—quite the opposite. So choose your shoes wisely!!
If you're an experienced runner, you should look to build a rotation of three or four pairs that enable you to use a different pair for each specific type of training. If you're a beginner, two pairs will likely suffice. Which two pairs you choose will depend on what your goals are: if you're aiming to finish in a certain time, maybe you're best served picking up a pair for daily training alongside something lighter and springier for faster workouts and the race itself. If your goal is to simply finish, perhaps you're better off selecting a solid daily trainer alongside a shoe, geared for recovery to soothe aching muscles and prevent injury.
Marathon Shoes for Daily Training.
What everybody who wants to run a marathon needs is a workhorse. This is the shoe you pick up more than any other. It should be durable, comfortable, and capable of logging a high amount of miles. This is the least sexy but most important purchase, as it's these you'll wear on the standard, no-frills runs that make up between 70 and 80 percent of your overall weekly kilometers. These runs should be completed at an easy pace. A good rule of thumb for nailing the right pace is that you should be able to hold a conversation while you're running. The tried and tested classics are your friends here.
Marathon Shoes for Speed Work
No matter what your eventual finishing time will be, you can't train properly for a marathon without working on your overall speed. Whichever plan you are following, it will at some point call for you to drop the pedal and get your legs firing on all cylinders. The typical workouts are tempo runs (running at a "comfortably hard" pace for an extended period of time, usually between 20-40 minutes depending where you are in the training cycle) or intervals (fast 400m, 800m, 1 km repeats with rest periods in-between each rep). For these days, you want something lighter and more responsive.
Marathon Shoes for Recovery Runs
The concept of a running shoe specifically for recovery may be new, but the principles and science behind why you should run to recover certainly aren't. It helps stimulate blood flow to damaged muscles, signaling to your body that it has to recover faster and more efficiently so that you're ready for the next workout. These runs should be short and slow and at a speed at least 1 minute slower than the pace at which you plan to run the marathon itself. On these days, you're looking for a shoe that's going to caress your sore feet and help make running generally feel easier. Think fluffy clouds and squidgy marshmallows.
Marathon Shoes for Racing
When the big day finally arrives, you want to look, feel, and run your best. A solid training cycle will give you the most confidence that you can achieve your goals but there are a few additional weapons to help you nail that PB or cross the finish line for the first time. Marathon racing shoes have taken an enormous leap forward in the last three years thanks to Nike's Vaporfly, which offers a four or more percent increase in running economy, and have helped countless elite athletes set new world records in the process. These shoes aren't just for the elite though, they're for everybody, no matter your running ability — that is, if you can afford the higher price tag.
All that said, the fact remains that the greatest single factor in you achieving your goals on race day is the hard work you put into your training — not the shoes on your feet.